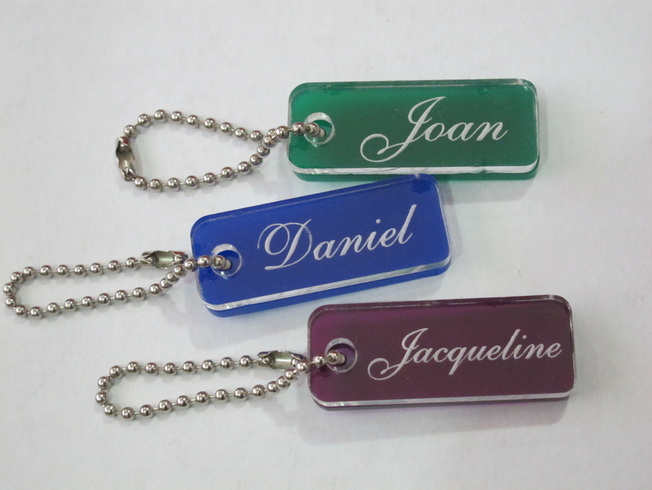 Personalized Engraved Keychains for only Php 80 (regular colors)! This is one of the new products we have in store for 2014.
This keychain comes in two layers:
Top layer: Transparent White
Bottom layer: Customer's choice
We are thinking about selling this collection in one layer as well, we'll be posting updates regarding this, if we ever decide to push through with the one layer option.
Happy New Year!
Love, Personalized Accessories