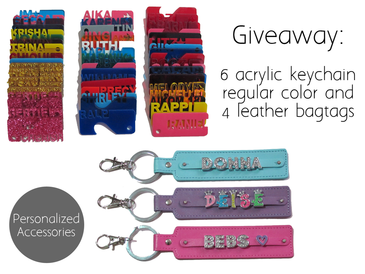 We have randomized the list of people who participated in
this giveaway
.
CONGRATULATIONS TO:
Alkina Carla Mendoza

Erika Diones

Gladys Quioc

for winning 6 pcs acrylic keychain (regular color) and 4 pcs leather
bag tags.
A separate message will be sent to you guys.
Thanks everyone for joining! More giveaways to be announced soon. Join to get the chance to win.
Personalized Accessories