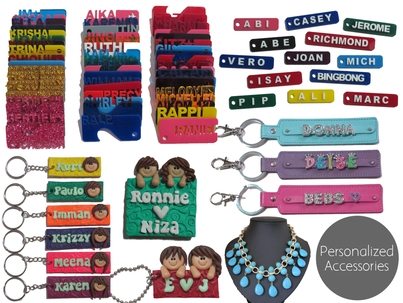 Hi everyone!

Our Facebook page has finally reached 20,000 likes!! As promised, we are giving away Php 2000 worth of goods to ONE LUCKY WINNER.

Congratulations to EUNICE LIGOT!

To those who have not won, don't worry, we still have more giveaways planned in the future.

FOR EVERYONE WHO JOINED OUR 20,000 LIKES GIVEAWAY:
Get 20% discount for any purchase of Personalized Accessories products until September 7, 2013.

Note: Only those who have entered their information in our form are entitled to this discount.